Gilbert Dentist
We offer a full-service, state-of-the art dental practice. In addition to general family dentistry, we offer the latest technologies in preventive, restorative and cosmetic dentistry to Gilbert.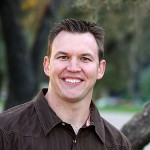 Meet Dr. Wold
Dr. Jeffrey Wold has lived in Arizona since the age of 3 and grew up in East Mesa. After graduating with honors from Mountain View High School, Dr. Wold attended Arizona State University and graduated Magna Cum Laude with a B.S. Degree in Biology in 1999. Before graduating from ASU, Dr. Wold spent two years on a church mission in the Amazon Rainforest of Brazil. Read More
Higley Groves Dental Takes the Fear Out of Dentistry

About one-half of all Americans dread going to the dentist. Higley Groves Dental understands and will help alleviate your fears. We provide exceptional dental care in a comfortable and friendly environment. We've treated many patients who have:


Not been to the dentist in years.
Had bad dental experiences.
Problems getting numb.
Extensive dental problems

Office Hours
Mon 7:00 am - 5:00 pm
Tue 7:00 am - 5:00 pm
Wed 7:00 am - 5:00 pm
Thu 7:00 am - 5:00 pm
Fri 7:00 am - 2:00 pm
Sat Closed
Sun Closed
Something to Smile About!
Using a combination of exceptional dental care and experienced staff, we partner with our patients to provide the healthiest, most beautiful smiles modern dentistry can offer.
We Provide:
Brighter, Healthier Smiles
Anxiety-Free Procedures
Emergency Appointments
Warm, Supportive Staff

Whiter, Brighter Smiles
Dr. Jeffrey Wold has extensive experience in the latest cosmetic dentistry techniques and has helped hundreds of patients achieve the smile of their dreams. We are pleased to offer an extensive range of safe, aesthetic, completely natural looking solutions to discolored, misshapen or missing teeth. We take great care in creating a smile that will suit you and will last a lifetime.
You'll be glad you found us!